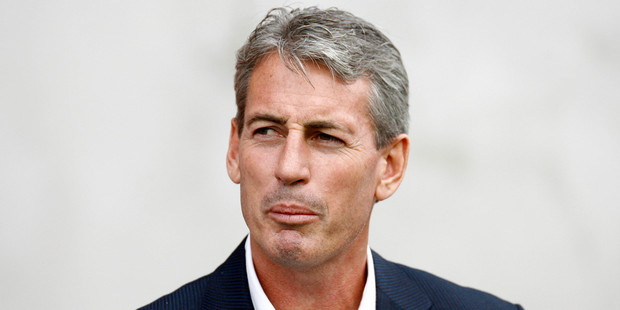 Warriors owner Eric Watson has cautioned against adding a second New Zealand team to the NRL until his outfit has won a couple of NRL titles.
A group from Wellington Rugby League have long angled for a team to be based in the capital and a second syndicate has reportedly emerged who are also keen on backing a Wellington-based NRL side.
The Warriors have big plans to develop as a club and two years ago articulated an ambitious goal to become the premier sporting franchise in the southern hemisphere.
But Watson, who co-owns the Warriors with Owen Glenn, has cautioned against expansion into New Zealand too soon. Any expansion to the present structure of 16 teams isn't possible until the present broadcasting agreement expires in 2017 but the NRL, under chief executive Dave Smith, have plans to think big.
Wellington would face competition from the likes of the Central Coast, Perth and Adelaide if any teams are added to the competition.
"Who knows what the future holds? said Watson, who is at Eden Park to watch his side in the Auckland Nines. "Compeittion is good.
"The Warriors have a long way to go and a lot of opportunity. We haven't won an NRL [title] yet. It's been 20 years - maybe in the 20th year we will win the nrl and the nines. I would look at another team maybe after we've won a couple of NRLs. Let's do that first. We have to prove we can win at the highest possible level and we have yet to deliver. We will but we are yet to deliver."
The Auckland Nines, however, has delivered on most fronts in only its first year and, like most people, Watson is already taken with the concept. It's helped that his Warriors outfit were the only undefeated team heading into today's semifinals and he hoped there would be a positive spinoff for not just his club but also rugby league in New Zealand.
"It's above expectations. The NRL, Duco, Warriors... anyone involved with it have underpromised and over-delivered which is the hardest thing in the world to do. We always tend to do the opposite, so it's fantastic.
"It's got to be good for rugby [union] because every time one of your competitors does something positive it makes you lift your own game. Rugby will hopefully now go, how do we make the sevens better?
"It's all good for New Zealand. The more international competitions, the more superstars you can have, the better quality you present the better it goes. It all about lifting quality so competition is good. I am guessing indirectly this will be good for rugby."
- APNZ