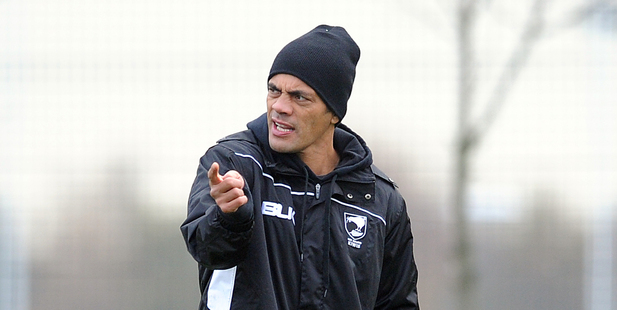 Stephen Kearney said he had unfinished business as Kiwis coach and he has been given a chance to tend to that after being retained in the top job.
He beat off the challenges of Wests Tigers assistant David Kidwell, former Auckland Vulcans coach Richie Blackmore and outsider Glenn Morrison, who is coaching Dewsbury in the second-tier English competition. All four were interviewed last week with a six-strong panel making a recommendation to the NZRL board, which was ratified.
Kearney retained considerable support with both the hierarchy inside the NZRL and players, despite the Kiwis' limp ending to the World Cup when they were well beaten by a slick Australian outfit in the final and despite an investigation into the use of sleeping pills and energy drinks by players at the World Cup.
Some findings from that investigation are likely to be released at the same time Kearney is officially confirmed in the job and the NZRL are waiting until he travels to New Zealand to be unveiled to do this.
Kidwell provided the stiffest opposition to Kearney. He has made a significant impression in his short coaching career and is ambitious.
He expressed an interest in working as an assistant if unsuccessful and Kearney might bring him into his coaching team. Penrith coach Ivan Cleary, who was Kearney's assistant for the World Cup, said immediately after the tournament he was keen to continue in the role.
The NZRL see parallels between their situation and the All Blacks immediately after their failed 2007 World Cup campaign. Graham Henry was retained as All Blacks coach despite a widespread belief he needed to be replaced and went on to lead the All Blacks to World Cup success in 2011.
The NZRL are convinced the Kiwis have progressed under Kearney's watch and are confident he can turn them into a side that competes with Australia more often.
Kearney has led the Kiwis in successful campaigns, most notably the 2008 World Cup and 2010 Four Nations, but they have a poor record against Australia since he took over for the 2008 Anzac test having won only twice.
- APNZ