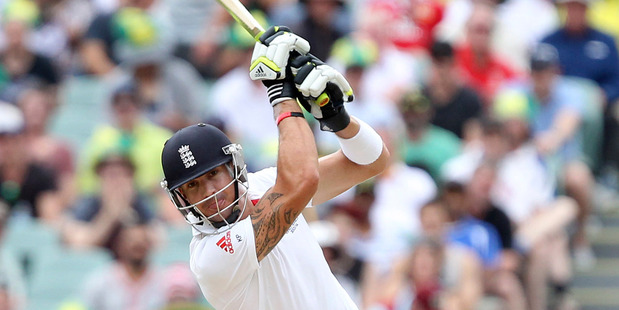 Kevin Pietersen was yesterday left isolated as a player who breached the trust of the England dressing-room.
He was also virtually accused of betraying three men who had once supported him and seemed to be left without a single ally in the team hierarchy.
The fact that a sweeping statement of denunciation was issued jointly by the England and Wales Cricket Board and the Professional Cricketers' Association served only to emphasise that Pietersen alone was to blame for the decision to sack him last week.
The PCA, of which he is a member, felt obliged to jump to the defence of other members who had been derided by Pietersen's friends outside the dressing room.
It sweetened a bitter pill at the start.
"The ECB recognises the significant contribution Kevin has made to England teams over the last decade," the statement said. "He has played some of the finest innings ever produced by an England batsman.
"However, the England team needs to rebuild after the whitewash in Australia. To do that we must invest in our captain Alastair Cook and we must support him in creating a culture in which we can be confident he will have the full support of all players, with everyone pulling in the same direction and able to trust each other. It is for those reasons that we have decided to move on without Kevin Pietersen."
The statement came after negotiations were complete to remove Pietersen from the central contract he signed last October.
There was an overriding sense of relief from the England management that they were at last able to reply to some of the opprobrium that has been heaped on them since Pietersen was told he was no longer wanted.
Players and management were extremely angry that Pietersen had apparently leaked details of private team meetings to supporters, which later appeared on Twitter.
"It has been a matter of great frustration that until now the England and Wales Cricket Board has been unable to respond to the unwarranted and unpleasant criticism of England players and the ECB itself, which has provided an unwelcome backdrop to the recent negotiations to release Kevin Pietersen from his central contract," the statement said.
"Clearly what happens in the dressing room or team meetings should remain in that environment and not be distributed to people not connected with the team. This is a core principle of any sports team, and any such action would constitute a breach of trust and team ethics."
The damning comments were released in late evening after being delayed by more than three hours.
It suggested lawyers from both sides were involved but although the minutiae of what led to Pietersen's removal was absent it was clear he had transgressed once too often.
Andy Flower, the former coach, Cook, and keeper and vice-captain Matt Prior were all criticised in one form or other, but not in the same way as Pietersen.
- Independent