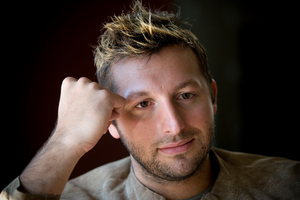 Competing in the Sydney Olympics at 17, Ian Thorpe seemed remarkably well-adjusted. But in his 2012 autobiography, he revealed he has spent much of his adult life battling depression and drinking heavily.
Now there are reports the 31-year-old entered rehab this week after falling at his parents' home.
According to News Corp papers, Thorpe's family persuaded him to check into a Sydney hospital on Wednesday. Subsequent reports, though, say he left hospital yesterday morning - raising more questions about the troubled former champion.
Australia's most decorated Olympian retired in 2006 but has struggled to adjust to life after swimming. He attempted to make a comeback in 2011 but failed to qualify for the London Games.
Thorpe has been living in Switzerland for the past 18 months, but returned to Sydney to stay with his parents over Christmas. He "slipped and hurt himself" on Wednesday, one friend told News Corp.
Another friend, radio host Alan Jones, said: "Yes, it's serious ... Ian is a beautiful person, but he has difficulty recognising his problems."
In his autobiography, the five-times Olympic gold medallist wrote: "Not even my family is aware that I've spent a lot of my life battling what I can only describe as crippling depression ... I used alcohol as a means to rid my head of terrible thoughts, as a way of managing my moods."
After quitting swimming, Thorpe moved to Los Angeles for a while, where he was frequently photographed with other celebrities. He dabbled in jewellery design, and was involved in several failed business ventures. During the London Olympics, he was a TV commentator for the BBC, to whom he remains under contract.
In Australia he had been socialising at events such as the Australian Open in Melbourne and the Sydney wedding of his model friend Tahyna Tozzi. Thorpe reportedly appeared cheerful, but complained of pain from an old back injury.
The hospital where he is said to have been treated for depression and alcohol abuse refused to confirm that he had been admitted.
Former champion swimmer Kieren Perkins, told Fairfax Media yesterday that he was not surprised to hear about his troubles. "I think it happens [to elite athletes] far more than we know, it's just that Ian is famous and getting attention," he said.