New Zealand's leading heavyweight hope in talks to appear on undercard of Klitschko's world title fight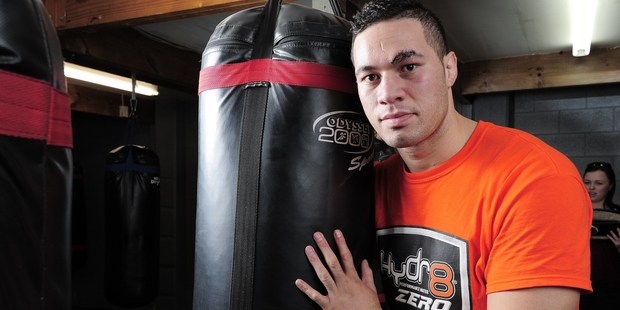 Kiwi heavyweight boxing prospect Joseph Parker is about to hit the big time with an appearance on the undercard of the world title fight between Wladimir Klitschko and Alex Leapai in Germany on April 26.
The Weekend Herald understands Parker's handlers, Duco Events, are in advanced negotiations with the Klitschko brothers' promotional arm K2 and a deal for Parker to appear on the title fight card is almost done.
Duco director David Higgins declined to comment on the situation.
The fight against a yet-to-be-determined opponent will announce Parker on the world stage.
Duco has had previous dealings with K2 during David Tua's unsuccessful comeback tilt against Alexander Ustinov in November. Ustinov has fought under the K2 banner and an impressive win for Tua would have potentially set up a title shot with one of the Klitschkos. Tua's comprehensive 12-round defeat killed off any prospect of that, with Tua hanging up the gloves, almost certainly for good.
However the next challenge for Wladimir Klitschko will still come from Downunder. Leapai became the mandatory challenger for the WBO title when he defeated Denis Boystov in November. His handlers agreed terms for a fight for the WBO, IBF and WBA belts with Klitschko in early January, with Leapai reportedly to earn A$1.5 million ($1.6 million).
Samoan-born father of six Leapai will be the first Australian to challenge for the world heavyweight crown in over 100 years. Parker's inclusion on the card will give it a significant Southern Hemisphere presence, which is likely to boost pay per views in a region where Klitschko's fights haven't traditionally done much business.
It will be 22-year-old Parker's second overseas fight. His first was a unanimous points decision victory over expat Kiwi Brice Ritani-Coe in California last May. That fight is the only time the 7-0 Parker has been taken the full distance as a professional. The young Aucklander has displayed an appreciable increase in power since linking with Las Vegas-based Kiwi trainer Kevin Barry, as evidenced in spectacular knockout victories over ageing South African Frans Botha and Kiwi journeyman Afa Tatupu in his last two fights.
With Shane Cameron pondering retirement after a brutal loss to American tough guy Brian Minto in December and Sonny Bill Williams' boxing plans either on hold or shelved altogether after his controversial 10-round victory over Botha last August, Parker is now the country's leading heavyweight hope.
He has been inactive since suffering a nasty cut in his dramatic KO victory over Tatupu in October, however he was last month cleared to resume sparring and has returned to the United States to train. He had been slated to fight in Nelson in early 2014, however it is now not clear if that will happen.