India's cricketing obsession has seen a culture of heroes emerge. Andrew Alderson reports that it started with the World Cup victory in 1983 when cricket wiped hockey off the sports pages through the acts of Kapil Dev et al. It has been sustained by the current generation, who secured another World Cup under Mahendra Singh Dhoni in 2011, and by the advent of the Indian Premier League, the most lucrative tournament in the world.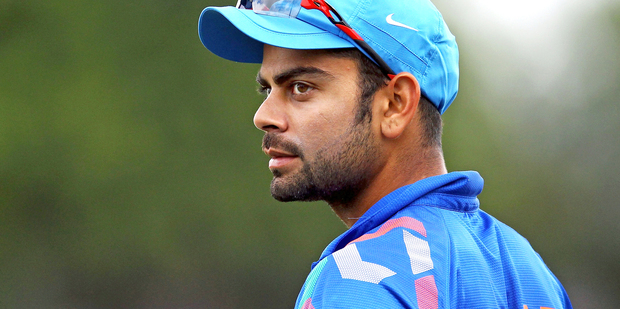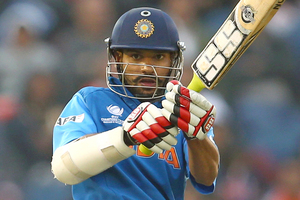 Shikhar Dhawan - Known, apparently with affection, as "Gabbar", a 1975 Hindi cinema villain in the film Sholay - considered to be the first depiction of pure evil on the Indian big screen. He'd been involved in limited overs internationals since 2010 but exploded onto the test scene last year aged 27 with the fastest debut test century. He clobbered the ton in 85 balls against Australia in Mohali, causing fans to exclaim "Virender who?". The opener often rides his motorbike to practice in a sleeveless vest to show off his tattoos. Has a facial garden which would make a Punjabi military officer blush. As he put it the Indian magazine Man's World: "Once you have a moustache, it's natural for you to twirl it." Used to be a regular on India's party scene but has become a devoted family man since his 2012 marriage. His wife has been known to get throwdowns from him after the day's play.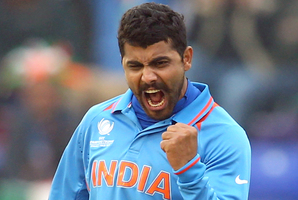 Ravindra Jadeja - Has become a cult figure; think Stephen Donald. His Chennai Super Kings and Indian captain MS Dhoni refers to him as "Sir" and has taken to Twitter to crack a few Chuck Norris-themed jokes such as "Sir Jadeja doesn't run to take the catch but the ball finds him and lands on his hand".
A parody Twitter account was also created featuring the byline: "Form is temporary, I'm permanent." The left-arm orthodox all-rounder earned the nickname "Rockstar" from his captain Shane Warne during the Rajasthan Royals victory in the original 2008 IPL. In the 2012 auction, Jadeja was bought by Chennai Super Kings for US$2 million, the biggest buy of the year. His cricinfo.com page reveals a moustache which would make Magnum PI shave.
Virat Kohli - No wonder Kohli spends so much time at the crease. If Indian tabloid sites are to be believed, his life is a walking soap opera once the umpire raises his finger. He appears to be on a par with the biggest Bollywood stars, appearing in myriad television commercials as he builds an empire. Virat Kohli Ltd has driven cars, yapped on mobile phones, drunk cola and danced the salsa in the name of shampoo. The woman he danced with, Bollywood actress Anushka Sharma, instantly became his alleged girlfriend. New Royal Challengers Bangalore coach Daniel Vettori could be the perfect tonic to mentor his 25-year-old captain under such intense scrutiny.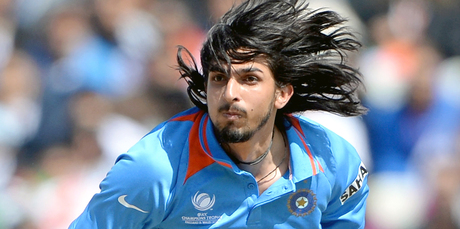 Ishant Sharma - Could graduate to film star status as the strong silent-type, perhaps as India's version of Conan the Barbarian. His flowing mane has Bollywood tendencies and, if the movies houses aren't lining up, the shampoo companies must. Cameoed in the 2009 film Victory with a host of international cricketers. Had a television promotional engagement with Amrita Rao, one of the film's stars, where she invited him to go with her onto the red carpet. "I don't know (much) about the script," Ishant said, "but let's see how it goes" before admitting his favourite Bollywood star was Katrina Kaif. The pace bowler already has a film star bank balance after his original signing with Kolkata Knight Riders for US$950,000 in 2008.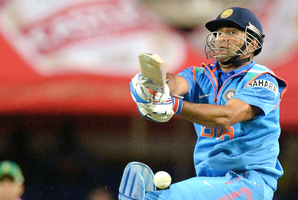 MS Dhoni - Dhoni's story is as remarkable as Sachin Tendulkar's. Originally a ticket collector with Indian Railways, he was listed by Forbes magazine as the highest earning cricketer in the world by 2012 with an annual income estimated at US$26.5 million. Under his leadership, India have won the World Cup (2011 - amid delirium at home), World T20 (2007) and held the No.1 test ranking for 18 months from December 2009. He even has a bespoke shot - the helicopter. Dhoni's never courted publicity; but it has naturally gravitated towards him. If he does enter the film world it's understood he wouldn't mind playing "a cool dude" or "a friend of the hero's".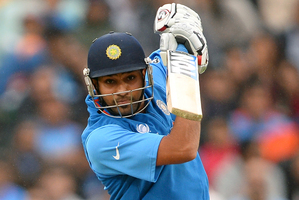 Rohit Sharma - Hit the big time in November with his 209 at Bangalore against Australia, becoming just the third player after Sachin Tendulkar and Virender Sehwag to do so in an ODI. He was congratulated afterwards by one of the biggest Bollywood stars, Shah Rukh Khan. Khan said the innings was the perfect present on his 48th birthday and that next time he sees Sharma he'd like to give him a hug. Sharma captains the John Wright-coached Mumbai Indians who won the title last season. He started there in 2011 on US$2 million a season.