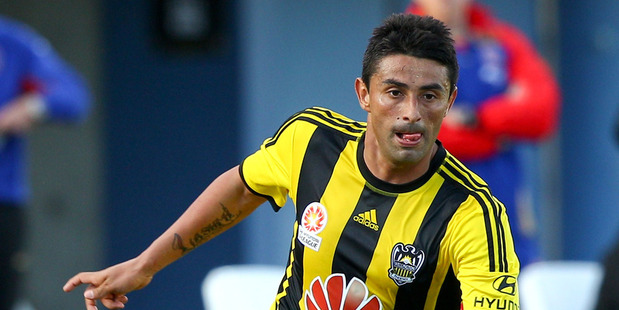 There was more good news for the Wellington Phoenix today with Costa Rican international Carlos Hernandez signing on for another year.
Hernandez joined the Phoenix this season on a one-year deal with an option for a second year and, with both player and club keen to take up the option, the contract was signed today.
"I am really happy in Wellington,'' Hernandez said. "I have settled well and now my family is with me it is even better.''
Hernandez was also pleased with the way the team was playing and predicted 2014 was going to be a good year for the Phoenix.
"The team is playing really good, attacking football and is more confident now that we have three wins in the last three games,'' he said. ``I also think I will play better in the rest of the season and I'm sure we will make the finals. Once that is achieved anything can happen in the playoffs.''
Coach Ernie Merrick was delighted with the news Hernandez would stay for at least another year.
"Carlos is a key player for us and to have him settled and here for next season as well is good for everyone.''
- APNZ