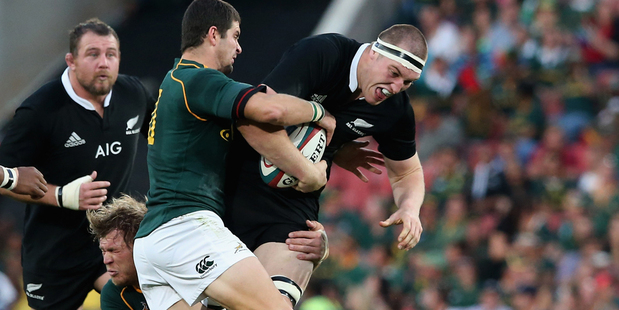 Get your 2014 calendar out and mark these dates so you don't miss what are expect to be the top matches to take place this year.
FIFA World Cup - Second round 1A v 2B, Belo Horizonte , June 29
The FIFA World Cup draw has some intriguing pool matches - Spain v Netherlands, England v Italy and Germany v Portugal leap out, and of course the later matches of the tournament are all must see. But the first second round match could potentially be the bigger then any quarter-final or semi. A knockout match that will likely see hosts Brazil face a finalist from the last tournament. The top team from group A will face the runner-up from group B which means: Brazil v Netherlands (probable) or Spain (possible) or Chile (unlikely) or Australia (nope) will see a top 10 side sent packing with three weeks left into the tournament.
Rugby Championship - South Africa v All Blacks, Ellis Park, October 4
And so they met again. The All Blacks wrenched a 38-27 win from the desperate grasp of the Springboks and the throats of the fanatical 63,888 fans packed into Ellis Park in Johannesburg last year - one of the greatest matches in the modern era.
It probably wasn't a difficult decision for the South African Rugby Union and Sanzar to set up the clash between the two old rivals at the same ground in the same part of the Rugby Championship schedule - the last test. Before last season the All Blacks had won just three times at Ellis Park against the 'Boks and have never done it twice in a row. A side that is running out of historical feats to break will have another one to chase in the first weekend of October as well as a possible third straight Rugby Championship title.
NRL Nines opener - Sharks v Knights, 12.35pm, February 15
The NRL Nines format is an unknown for all and it won't be until the opening game between the Sharks and Knights at Eden Park before fans find out what it's all about. Usually the opening game of the Wellington Sevens is played in front of an empty (and sober) stadium - that shouldn't be the case for league's shorter version. With some big names expected to front up most matches will be worthy viewing with the opening game setting the tone.
1st test - Australia v South Africa, Centurion, February 12-16
Australia just thrashed a very average England side 5-0 to regain the Ashes and head to South Africa at the start of next month on a high. But the world's top ranked test team is a totally different prospect. South Africa have won seven of their last eight test series and their only series defeat at home in the last five years was against Australia in 2009. Australia open the series at Centurion, a ground where South Africa have lost just once (England in 2000) in 18 test matches and their last five wins were by an innings. It will be a real test for the Aussies.
Wimbledon - Andy Murray vs anyone
'A British man hasn't won Wimbledon since 2013' doesn't sound like a great stat but when you turn it around to say 'a British man hasn't attempted to defend the Wimbledon title in 77 years' then you have some added drama. Don't think there will be any less pressure on Andy Murray this year. The locals have been craving a home champion for almost eight decades and won't want to give it up. Along with the fact that the England football team will be making a dramatic exit from the World Cup during the tennis tournament - it should put even more pressure on Murray to provide the locals something to cheer about.
Also....
Mayweather vs Pacquiao, date-pending
It was in our must see sporting events of 2012 and still hasn't happened.