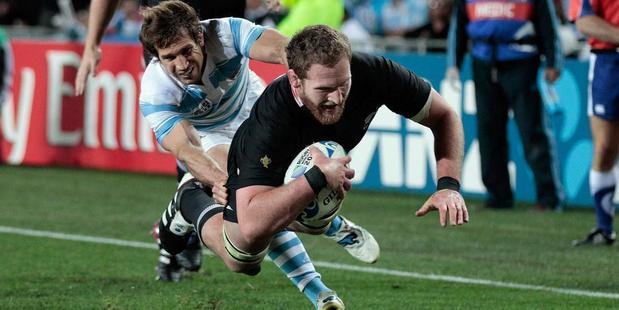 The kickoff times for the 2015 Rugby World Cup have been announced and All Blacks fans will need to set their alarms for their side's tournament opener.
The defending champions face pool C opponents Argentina at 5pm local on September 20 at London's Wembley Stadium. That will mean a 4am start on a Monday morning for fans back home in New Zealand.
The rest of New Zealand's pool games are at more fan-friendly times, kicking off at 8pm local time. Their second pool match against an African qualifier will take place four days after their opener at London's Olympic Stadium.
The All Blacks final two pool matches both take place on Saturday mornings NZT.
If the All Blacks top group C, their quarter-final, likely against France or Ireland, will take place at 2pm local time at Cardiff's Millennium Stadium.
Semifinals and the final kickoff at 5pm local time, another early wake-up for New Zealand and Australian viewers.
The 2011 final in Auckland began at 9pm local time to suit the northern hemisphere.
Meanwhile ticket prices have been released for the tournament with the All Blacks' opener ranging in price from 50 pounds ($NZ100) to 175 pounds ($NZ350). Tickets to their three other pool games are slightly cheaper.
Tickets to the final at Twickenham on October 31 begin at 150 pounds and go as high as 715 pounds for category A.
The IRB confirmed today that confirmed that at least 2.3 million tickets will be available across the tournament's 48 matches.
Travelling fan packages go on sale on January 1 next year. The general sale application process begins in September.
The tournament begins in 659 days.