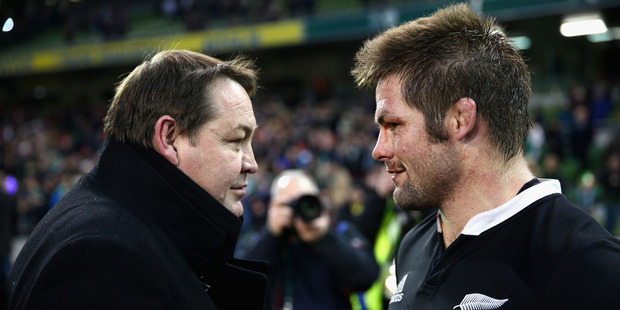 The All Blacks operate with their motto of taking one game at a time.
For those who live vicariously through their deeds the picture is far broader, the possibilities grow with their success. Consistent achievements hint at potential.
After an unbeaten season with 14 victories secured during the most suspenseful final 84 seconds of their itinerary, the All Blacks have earned their break.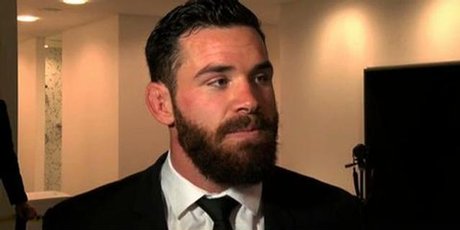 While they take a breather we will naturally think about what's next.
England are the next opponent, a travelling group we are being told who will be down on manpower and impact next June when they arrive for three tests.
A similar message came about Ireland last year and France this year. They both fell away in two tests but had the necessary dynamism in one battle to give the All Blacks more than some anxiety.
In their middle test Ireland came within a dropped goal of a draw and but for a dropped pass with the line open, France should have claimed a stalemate at Eden Park this season.
Those matches show the ubiquitous peril the All Blacks talk about in getting too far ahead of themselves. There is some menace in every test. But not for us, not for any outside the 23 who might take the field for the All Blacks. We can forecast, we can predict, we can wonder because it is natural.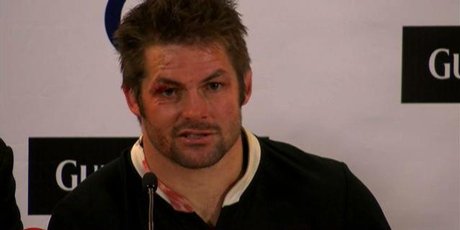 The All Blacks' best test winning sequence from 1965 to 1969 equals the Springboks' mark of 17 as the benchmark for tier one nations. Cyprus holds the mark for all countries with an unbroken run of 20 successes in their division.
In the big boys group, a careless draw last year with the Wallabies stopped the All Black winning run at 16 instead of the 19 it should have been before they were poleaxed by England at Twickenham.
Now England have three chances to stop the current streak.
Their coach Stuart Lancaster flew here this season to absorb some of the All Black methods, live, and also had his scouting groups look at their work against the Springboks at Ellis Park. After that game of the season, Lancaster set about marrying England's talents to a broader palette which could pressure the All Blacks. His forwards did the business but injuries and lack of quality meant England lacked another threatening layer behind the pack.
Every international side has increased its fitness programme and most are now closing that All Black advantage. They know where the All Blacks hurt, it has never been a secret, it's just that teams have been unable to sustain their control to subdue them up front.
Even more importantly, they do not have the belief the All Blacks accrue from winning. That is the priceless commodity in their kitbag.

They know they can triumph in the expansive contests and also have the conviction they can win the torrid slugfests. Belief percolates through the All Blacks with each victory.
There will be a reverse, perhaps next June, but for now that trust is a vitally important tool in their arsenal.