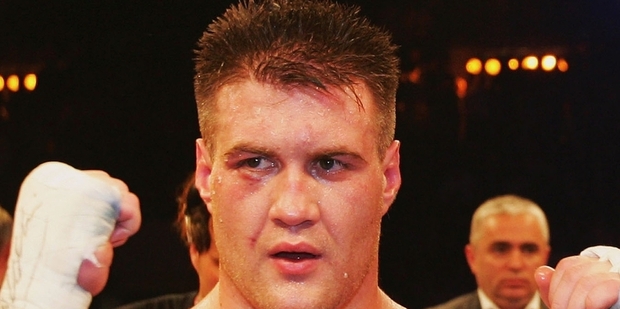 The main event at next month's Fight for Life is set to become a reconnaisance mission with the revelation boxing coach Kevin Barry will train Brian Minto in the weeks leading up to his bout with Shane Cameron.
Barry, whose main focus is developing New Zealand boxing hopeful Joseph Parker, met 45-fight veteran Minto, aka The Beast, for the first time yesterday. The pair didn't waste any time getting down to business.
"He looks strong, he looks in shape," Barry said.
Barry says his decision to train Minto was made easier by the fact he is fighting Cameron.
"Brian rang me last week and I liked what he was saying. He told me that he had just fought a week ago in London at the Prizefighter tournament where he made it to the semifinals.
"I liked the fact he had just fought and he said he thought Shane Cameron was a good fight for him."
The bout will give Barry a head start in preparations for a possible Cameron-Parker fight next year.
"When I began working with Joseph after the Botha fight we put together a plan. I looked at a lot of different styles and a lot of different fighters. One of those was Brian Minto, so it was just funny the way this worked out."
Barry sees this fight as a stepping stone for both Minto, 38, and Cameron, 36. However, the underlying focus remains clear.
"We've made no secret to the fact that we would like a Parker-Cameron fight some time next year.
"I sat Joseph down with me and said to him I'd been given this opportunity and would you be interested if we took this training camp back to New Zealand for the last few weeks?
"He said as long as I'm working with you and we're training three times a day, I'm fine with it."
With the Minto-Cameron fight scheduled to take place on December 14, Barry says he will offer Minto his full support, "but I'm not going to make big changes to his style".
This is Barry's first time involved with the Fight for Life and he believes the bout has the makings of a classic.
"Both guys like to fight, both guys like to trade punches and both guys like to come forward," Barry said. "This is a fight that boxing fans will want to see."