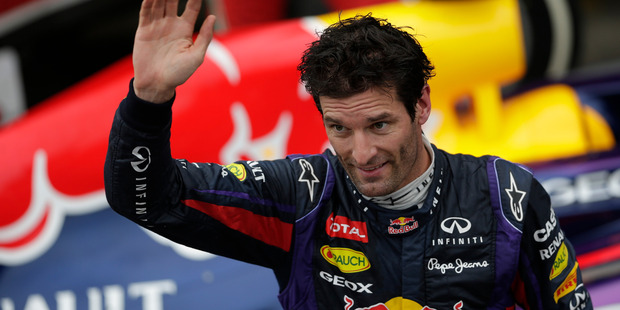 Mark Webber says the Brazilian Grand Prix provided a "very good" finish to his Formula One career.
Webber finished second at Interlagos on Sunday to cap his 12-year F1 career before he starts driving sports cars next season.
Webber said it was a "special day" and "a real pleasure" to end a "great journey" with a good race like the Brazilian GP.
He celebrated the opportunity to have a "good fight with all the guys" who were part of his career, referring to the likes of Sebastian Vettel, Fernando Alonso, Lewis Hamilton and Nico Rosberg.
Webber says now he is looking forward to "chopping some wood, putting the fire on and maybe a bit of red wine and chill out with some chocolate."
-AP