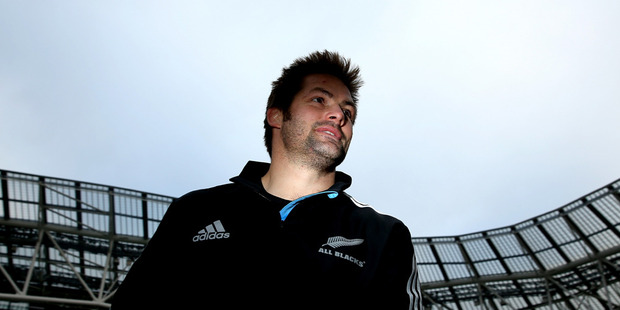 Richie McCaw's break this year has left him so fresh he would like to play a few more games this year.
The All Blacks skipper said his sabbatical during which he missed the majority of the Crusaders season and the June internationals against France had left him wanting more. It's a sentiment probably not shared by his teammates to the same extent but they looked in good spirits during a walk around the Aviva Stadium pitch at the captain's run today.
It will be the team's 14th and final test of the year and they have been bolstered by the confirmation that wing Julian Savea will be available after hurting his knee in the team's final significant training run of the week yesterday.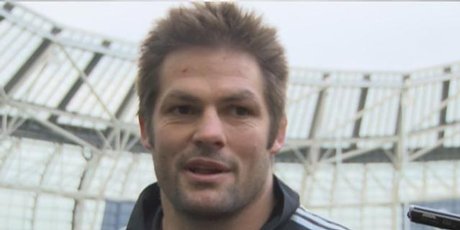 "It feels like I'm just getting started,'' McCaw said. "It's a bit of a weird one, compared to other years, for me.
"It's no doubt it's been a positive,'' he said of his break. "To get to the end of this year and feel like you're just getting going, I would have liked to have had a few extra games this year... but it's made it a bit easier.''
McCaw said that feeling was reflected throughout the team. This time last year they were on the eve of the Twickenham defeat and didn't have the same energy.
"Perhaps we were struggling a bit physical and mentally, whereas this year the excitement levels are there and there's not talk of wanting to on the plane or anything. They're keen to do the job.
"It's a good job it's 2 o'clock in the afternoon because the boys are keen to get out on the track.''
McCaw brushed off the statement by Ireland prop Cian Healy, picked up in today's Irish newspapers, that he "hates'' the haka and couldn't understand why the All Blacks were allowed to do it.
"I guess everyone's got an opinion on that,'' McCaw said. "The reality is that it's something which is a tradition that we do. I guess some people enjoy it and some don't; each to their own I guess.''
Ireland v All Blacks, Aviva Stadium, kick-off tomorrow (Monday) at 3am NZT.
- APNZ