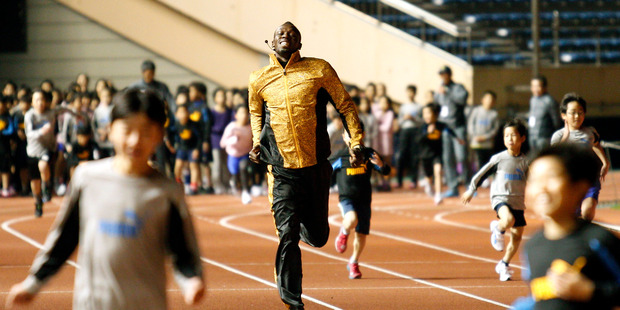 The chairman and the entire board of the embattled Jamaica Anti-Doping Commission have resigned in the wake of doubts over the effectiveness of the country's anti-doping efforts.
Natalie Neita-Headley, Jamaica's minister of sport, said the resignation of the commissioners "was necessary because of public perception of the existence of conflicts of interests".
The changes were not unexpected after an extraordinary audit of Jadco's operations by a three-person panel from the World Anti-Doping Agency in October. Since then, Neita-Headley had attended the World Conference on Doping in Sport in Johannesburg, where she discussed Jamaica's situation with Wada director general David Howman.
In August, just days after Jamaica's participation at the IAAF world championships in Moscow, the former executive director of Jadco, Renee Anne Shirley, wrote in US magazine Sports Illustrated about flaws in Jamaica's anti-doping system.
Eight Jamaicans in three different sports also recently tested positive for a variety of banned drugs. They included six track and field athletes led by two-time 200-metre Olympic champion Veronica Campbell-Brown, former men's 100m world-record holder Asafa Powell and two-time Olympic silver medallist Sherone Simpson.
Meanwhile, Jamaican sprint star Usain Bolt has set his sights on breaking his own 200m world record next year as he has no major competitions to distract his focus.
Bolt, who was last week named IAAF male World Athlete of the Year for a fifth time, captured yet another triple gold haul at the world championships in Moscow, defending his 100m and 200m titles before anchoring the Jamaican team to victory in the 4x100m relay.
But records were off the agenda this year despite claiming the world-leading 200 time in Moscow, a situation the 27-year-old is keen to rectify as he plans for 2014.
"Definitely for this season me and my coach have decided to focus on running faster because there is no championship, so we are definitely targeting the 200 metres," Bolt said during a visit to Tokyo's Olympic Stadium. "Hopefully I can stay injury-free and everything will go well this season and I can break the world record."
Bolt set the current 200 world mark of 19.19s and the 100 record of 9.58s at the world championships in Berlin in 2009.
"We're going to to run a lot more 200s this season and we'll see if we can get it done."
Six-time Olympic gold-medal winner Bolt earlier this year indicated that the 2016 Rio Games would be his swansong at the age of 30, before hinting in September that he could carry on for another year.
He said yesterday that his coach believes he is capable of continuing until the Tokyo Olympics in 2020, even if the athlete himself does not share his enthusiasm.
"I want to retire in 2017, but even if I don't run here I'll definitely be here because I enjoy watching track and field. We'll see what happens."
- AFP