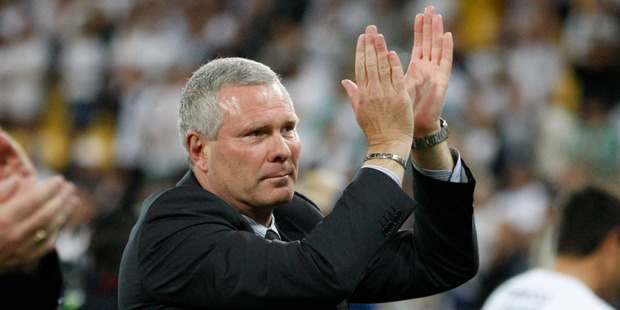 New Zealand's 4-2 loss to Mexico in the second leg of their intercontinental playoff offered a ray of hope for the future of the All Whites.
There was no denying they were outclassed by the Mexicans but with the likes of Storm Roux, Marco Rojas, Louis Fenton and Bill Tuiloma, the All Whites can kick on. That's the biggest challenge in finding the new coach - someone who can take them to the next level. Here are some potential options for NZ Football.
Neil Emblen, All Whites assistant coach.
Pros: Well-regarded by the players and enjoyed a lengthy playing career so can relate to the requirements of being a professional footballer.
Cons: Would be a big jump and he didn't achieve much with the under-23 side at last year's Olympics.
Chris Milicich, former New Zealand under-20s coach.
Pros: Forward-thinking coach who had a decent crack at taking the national under-20s team. Holds a UEFA A licence and isn't afraid to speak his mind. Has good knowledge of many of the younger players.
Cons: Milicich is another guy who would find the position a big jump in class.
Chris Greenacre, assistant coach of the Wellington Phoenix.
Pros: On good terms with many of the players through his time playing and coaching at the Phoenix.
Cons: May not be interested in the position and has said in the past he still isn't ready for a head coach job.
Danny Hay
Pros: Certainly not short of an opinion about the previous regime, so undoubtedly has an idea or two about moving the All Whites forward.
Cons: Not much coaching experience.
Wynton Rufer
Pros: Oceania's player of the century has a proven track record of developing talent through his academy.
Cons: Hasn't coached a club side in a decade.
Overseas coach
Pros: The sexy option. NZF could splash the cash on a "name", which could garner international interest. A top-performing coach would bring a level of expertise to the role.
Cons: May get to New Zealand and not like the lifestyle and surroundings. Could get frustrated with the All Whites' inactivity on the international stage and leave the role, which would be a waste of a significant investment.
- APNZ