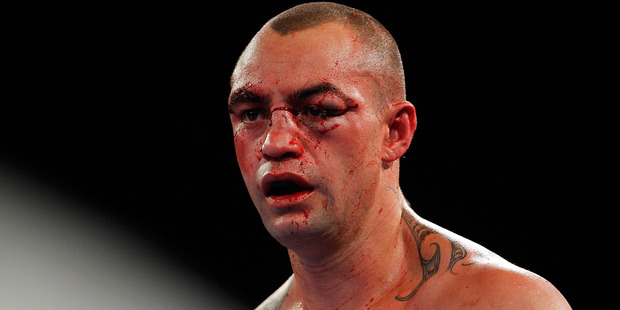 Supporters of boxer Daniel MacKinnon have rallied together to make sure he and his family are financially secure as he recovers from a head injury, which almost claimed his life.
The 30-year-old Otorohanga veteran pro suffered a brain bleed soon after losing a light heavyweight bout against Robert Berridge on the undercard of David Tua's fight against Alexander Ustinov in Hamilton on Saturday.
His manager Ken Reinsfield and boxer Shane Cameron are appealing to the public to help support MacKinnon's "return to full health".
"All donations are welcomed and proceeds will be given to Dan's family to support them through this incredibly tough time," Mr Reinsfield said.
Mr Reinsfield is scheduled to front a press conference at 11am today at the Pullman Hotel in Auckland to update the public on MacKinnon's progress.
"Thankfully Dan's condition has continued to improve, " Mr Reinsfield wrote on Facebook.