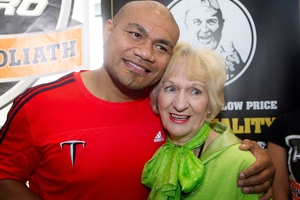 David Tua's self-confessed biggest fan says the most memorable fight of his career in her eyes was also the hardest to watch as she watched him mercilessly pummel her friend into the ground.
Adelaide Tucker has followed the South Auckland boxer for more than 20 years, since he started knocking out all comers as a teenage amateur in the late 1980s.
She never went to America during Tua's heyday and didn't make his world title shot against Lennox Lewis - but hasn't missed a single fight of his in New Zealand.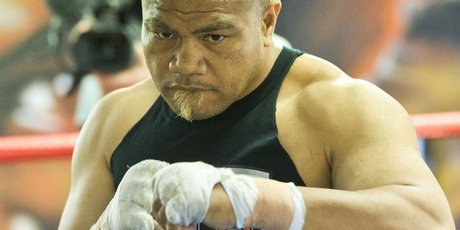 Ms Tucker said one fight that remains etched in her memory was the severe hiding Tua dished out to Shane Cameron at Mystery Creek in 2009.
"It was so dramatic. I hated to see Shane get hurt like that because I know him well, I had been to his wedding and know all the family," said the 70-year-old.
"It was the hardest fight for me to watch, it was awful, just terrible."
Her own background as a beauty pageant organiser seems far removed from the testosterone-pumped, tattooed and over-hyped world of boxing but with several brothers who boxed as youngsters and many years spent watching the sport at the Auckland Town Hall, Ms Tucker said she felt right at home at Tua's weigh-in ahead of his fight against Alexander Ustinov in Hamilton tonight.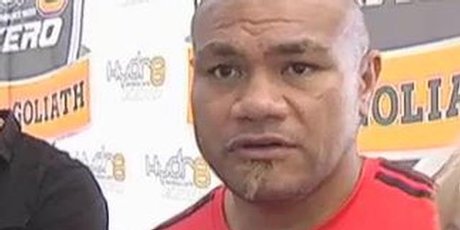 She's seen many weigh-ins where opponents trash talk each other and where fists occasionally fly but has never heard Tua utter a rude word against a rival that she can remember.
"I've never heard him do that before, if he did I must have had my ears blocked. He just gets the business done in the ring."
The youngest of nine who was brought up in Matata with seven brothers who were "real men", said she first saw Tua fight at the ASB centre in Kohimarama probably in the late 1980s.
"He was about 16 and I knew he was a special talent back then, he would get in the ring and 'bang!' The other guy would be out cold within 35 seconds."
She became close to Tua and her brothers would take the Mangere teenager to training. Their friendship continued to develop over the years - with Tua calling her his "grandmother".
Ms Tucker said she was also friends with Tua's now estranged former manager Kevin Barry, whom the boxer split from over a decade ago.
She believes if Tua had trainer Lee Parore back then and without the protracted legal battle he endured with Barry and Martin Pugh, he would have been a very wealthy man.
"It's sad, just so tragic because everyone loves David, he's an icon. But if he does win it well, the Klitschkos are looking at him, aren't they?
"If they get a hold of him then he will get a few million to pay some of his bills, you know."
She says Tua has aged - he will be 41 in five days' time - but he was as fit as he had ever looked.
She said she had bet on Tua knocking Ustinov out in the sixth round.
"When he gets in the ring (tonight) he will be the hunter.
"He will get in there and do his duty, he always has."