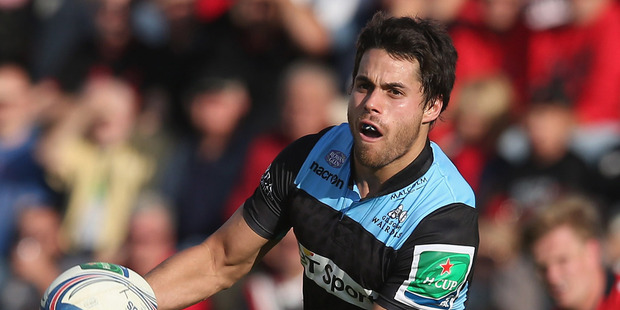 Former Crusaders rugby star Sean Maitland has reportedly been charged over a late-night assault outside a kebab shop.
The winger, who now plays for Scotland, is due to appear in court in Glasgow next month, the BBC reports.
It's alleged that Maitland, fellow British and Irish Lions squad member Ryan Grant, as well as two other Scottish internationals Ryan Wilson and Rory Hughes were involved in an incident outside a kebab shop in Glasgow's west end in October.
The four all play for the Glasgow Warriors, while the alleged victim, named as Ally Maclay, 29, plays for rival city club, the Glasgow Hawks. He was taken to hospital for treatment.
"We regard any allegations of player misconduct extremely seriously,'' a Glasgow Warriors spokesman told the Scotsman.
"As part of our own procedures we would always instigate an extensive internal inquiry into any allegations of player conduct falling below the high standards that are part and parcel of Scottish Rugby's ethos and values.
"We are continuing our own internal investigation into an alleged incident last month, while at all times co-operating fully with the authorities.
"The club will be making no further comment at this time.''
Maitland, 25, has been named in the Scotland squad to play South Africa at Murrayfield this weekend.
Scottish Rugby is aware of the alleged incident and says it will ``monitor closely any developments''.
- APNZ