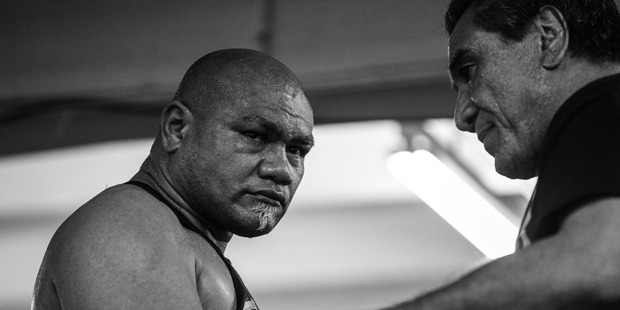 It was only a short sentence from David Tua - but it spoke volumes.

"What was missing from my last three or four or five fights was that I wasn't in fighting shape.''
For any boxer, in any division, in any circumstances, to say that in public means that some soul-searching and facts-facing has been going on. Tua's appearance at his last press conference before Saturday night showed the vast difference between Tua in recent years and Tua now.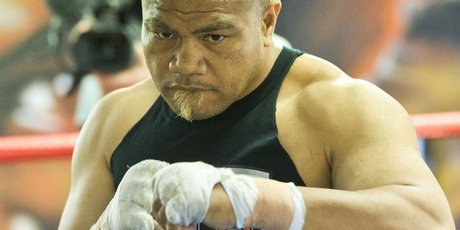 He has already lost an almost unbelievable 50 kilograms for this fight. Losing weight is one thing; gaining confidence another. But Tua looks chiselled and hungry in comparison to the blown-up fighter he became after the twin reverses to Monte Barrett and his subsequent spiral into boxing inactivity.

More than the weight loss, however, is that he now has a hardness about the body; his face has lost that moon shape and has become a more sculpted version; his eyes carry the "danger'' signals that a fit and motivated Tua used to flash.

"I am in great shape,'' he said. "The last part of any preparation is getting the mind right - and that is good. I feel great and I know myself that what has been missing from my last three or four or five fights was that I wasn't in fighting shape.''

The unspoken words hung in the air: I am now.

He will also not lack for motivation with the signals strong that a world title is in the offing for the winner of Saturday's "David v Goliath'' bout against giant Belarussian Alexander Ustinov in Hamilton on Saturday night.

Tua was today confirmed as a world title prospect if he beats Ustinov by a knockout _ a result that would make the boxing world sit up and take notice again.

Being "confirmed as a prospect'' is boxing-speak, of course, and means little in the long run - except that the confirmation comes from one of the most powerful men in boxing, K2 promotions CEO, Alexander Krassyuk.
He heads up the boxing stable owned by the Klitschko brothers, Wladimir and Vitali, the two most dominant heavyweights in the world - holding all of boxing various world bodies' titles between them.

Krassyuk does not himself choose the opponents - the brothers and their managers do - but works closely with the two big Ukrainians and is a trusted and influential colleague.

"If he wins and he is impressive, then will David Tua get a title shot? Yes, definitely,'' said Krassyuk. "It might take 12 to 18 months as it sometimes takes a while to box with the No. 1 fighter but I am pretty sure the winner of this bout will be able to have a title shot with one of the brothers.''

Saturday's leading bout on the undercard - WBA PABA light heavyweight plus a WBO Oriental light heavyweight titles are up for grabs when Robbie Berridge meets Daniel McKinnon. There is clearly no love lost between the two and the fight is not only for titles but for seniority and authority in the New Zealand light heavyweight ranks.