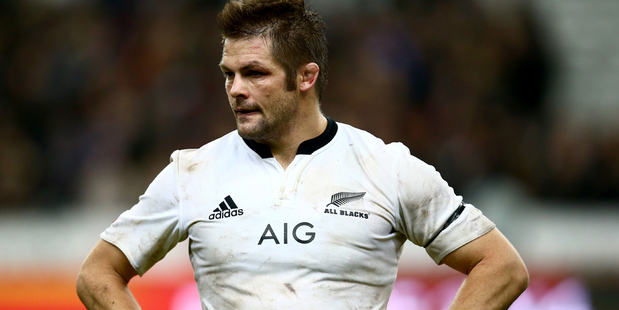 Tracey Nelson crunches the numbers from Sunday's test between the All Blacks and France where skipper Richie McCaw once again led key statistics.
FRANCE v ALL BLACKS (19-26)
The All Blacks had to call on all their defensive strength against France, making 150 tackles and 26 tackle assists in this test match. They missed a total of 20 tackles, with 12 of those missed in their own 22.
Of the 150 tackles made, 88 were made in the first half and 62 in the second half. A total of 77 tackles had to be made in the All Blacks' 22, but the All Blacks only had to defend inside their 22 in the second and fourth quarters of the match.
Richie McCaw was the top tackler with 17 tackles, five assists and no misses, followed by Kieran Read with 16 tackles, two assists and no misses, and Brodie Retallick with 15 tackles, five assists and just one miss. McCaw made a total of nine tackles and Read a total of 10 inside the All Blacks' 22.
Of the backs, Ben Smith was top tackler with nine tackles and one assist, followed by Aaron Smith with eight tackles, and Dan Carter, Ma'a Nonu, and Charles Piutau each with seven.
Nonu missed the most tackles for the All Blacks with a total of five, followed by Dane Coles with three, and Tony Woodcock, Liam Messam, and Piutau with two misses each.
No surprise that McCaw was yet again the top player for breakdown arrivals, being in the first three players on 24 occasions. Retallick and Whitelock were the next busiest, both with 15 arrivals. McCaw was also the top ball carrier for the All Blacks with six carries for a gain of 25 metres.
Messam had a quiet game by his standards, being in the first three to the breakdown on just three occasions, and making just two ball carries for a gain of 21 metres. However, he did make eight tackles and two assists, with all eight tackles and two of those assists made in the All Blacks' 22.
Again the All Blacks were the most penalised team, conceding a total of 12 penalties to France's seven. Scrums were the main problem with five penalties - of France's five scrum feeds in this game, four resulted in penalties against the All Blacks.
The All Blacks weren't alone when it came to scrum penalties, with France conceding three scrum penalties - two of which were on All Blacks feeds. Of the 13 scrums set in this match only three resulted in the ball being cleared to play, and they were all from All Blacks feeds.
Lineouts were a lot tidier; the All Blacks won six of their seven throws while France won eight of their 10 throws. Read won the only clean lineout steal of the game, although Retallick's contesting led to a French knock-on in their first lineout of the second half.
The All Blacks kicked a lot more in this test match than they have in recent games making a total of 29 kicks from hand, with 19 of them coming in the second half. Of those, eight were defensive clearing kicks from within their 22. France made 22 kicks from hand, with nine being defensive clearing kicks.
In losing to the All Blacks the French have now suffered their worst test run since 1981, having won just one of their last nine test matches. They have won only 40 percent of their test matches under coach Philippe Saint-Andre.