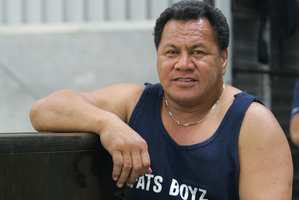 The funeral of Samoan rugby great Peter Fatialofa will be held at the Vodafone Events Centre in Manukau.
A family service will take place there tonight and the funeral is set for 10am tomorrow.
At the conclusion of the funeral, the rugby star will be buried at the Manukau Memorial Gardens.
Fatialofa died suddenly in Samoa on Wednesday. He was 54.
He played 71 games for Auckland after debuting in 1984.
He was one of the first New Zealand-based players to play for Manu Samoa, leading the side to the 1991 Rugby World Cup quarter-finals. He played for the side until 1996.