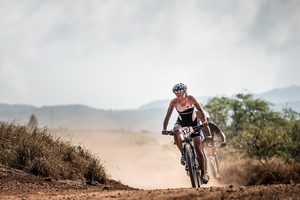 A superb mountain bike leg was the key to New Zealander Nicky Samuels' victory in the Xterra World Championship off-road triathlon in Hawaii yesterday but it was almost her undoing too.
Second out of the water in the 1.5km swim leg, world No14 triathlete Samuels made her move early on the 32km mountain bike leg and held on to her lead on the 10km run to the finish in Maui in 2h 57min 49s.
"I haven't done much mountain biking and as a result I was getting cramp in my hamstrings while on the run," Samuels said. "But I had a good time buffer so was okay to cruise the last couple of kilometres."
Samuels is the second New Zealander to win a Pro division race, after Hamish Carter in 2006.
- APNZ