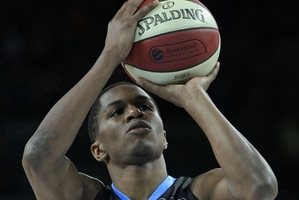 It's hardly time to push the panic button but the Breakers are in the unfamiliar situation of possessing a losing record after being swept on the Sunshine Swing.
A night after losing by 10 against Townsville, the defending champions were beaten 86-85 by the Cairns Taipans last night to drop to 1-2 on the new season.
Last year, the Breakers won both legs of the road trip to North Queensland. This season, the Crocs and Taipans turned the tables on the team which lost only four games in their previous campaign.
There are extenuating circumstances to the Breakers' early-season slide. The Australian NBL is experiencing far greater parity than a year ago, when New Zealand and Perth were the only clubs to emerge with winning records. And the Breakers' tenacious defence seems to be hindered by the new rules negated physical play, drawing 26 fouls.
But there is some cause for concern. The Breakers swept Cairns in three meetings last season and, with the Wildcats visiting the North Shore Events Centre on Thursday, the slump could soon extend to three.
They have experienced changes in personnel since beating Perth in last season's grand final, but new point guard Kerron Johnson was probably the Breakers' best on both nights of the Sunshine Swing.
After leading the team with 22 points against Townsville, Johnson had a Cedric Jackson-like line of 18 points, five assists and three steals, while CJ Bruton had 15 before missing the chance to win the game on the buzzer.
Bruton, whose absence through illness was sorely felt the night before, earlier made clear his value as the Breakers pulled in a fast-starting opposition. The Taipans had jumped out to an eight-point lead before the veteran stepped off the bench and drained a pair of triples.
Bruton and Johnson were the exception as the rest of the Breakers shot poorly in the period, allowing the home side to head to the break with a 24-20 lead on the back of Cam Tragardh's nine points.
It didn't take long for the Breakers to sneak ahead but they could have established greater control if not for continual fouling. The game was knotted at 43 heading into halftime.
The Breakers weren't the only ones struggling with the new rule interpretations and, with Tragardh in foul trouble in the third, the Taipans entered the bonus with six minutes left in the quarter. But, with Cameron Gliddon heating up to pour in 13 points, the Taipans took a six-point lead into the final 10 minutes.
That advantage swelled to eight midway through the fourth, matching the biggest lead of the game before the Breakers pulled back within two, before Bruton missed the chance to play hero.
Taipans 86 (Gliddon 24, McCarney 17, Tragardh 13) Breakers 85 (Johnson 18, Vukona 16, Bruton 13). Halftime: 43-43.
- APNZ