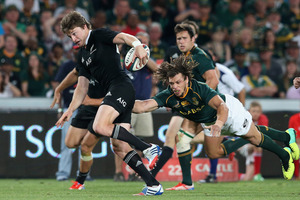 We have to wander back to 2001 when test rugby was still played at Carisbrook to find a Wallaby test win against the All Blacks in New Zealand.
Since then the rivals have played 15 tests in New Zealand and the All Blacks have won the lot.
What's going to stop the All Blacks adding another victory to that tally tonight?
Mass All Black lethargy, a pitch invasion, some Wallaby venom which has been mixed this season and perhaps a dose of curious refereeing from Craig Joubert.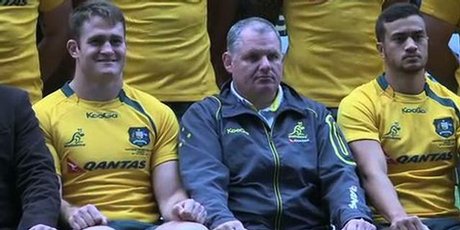 There may be an odd ruling or two and a Wallaby resurgence but the All Blacks want to restate their credentials which were in such strong colour a fortnight ago at Ellis Park.
Conditions were ideal for the game the All Blacks wanted to play and tonight under the roof in Dunedin, they will have no excuses about the spotty weather which messed up Carisbrook 13 years ago.
The only thing messing with the All Blacks will be their heads.
Several players have not been in this frame for a while, the squad has not long returned from South Africa and there is tomorrow's announcement of the squad to tour Japan and Europe next month.
The All Blacks carry enormous favouritism and even one ardent Wallaby supporter and restaurateur in Dunedin, who was able to back the green and golds at 5 to 1, was uncertain about any value in that wager. Especially when he is hosting a number of tables of former All Blacks and supporters tonight after the test.
The Wallabies are going through a poor patch and there are administrative wobbles as rugby slides further down the graphs in attendances and television ratings in Australia.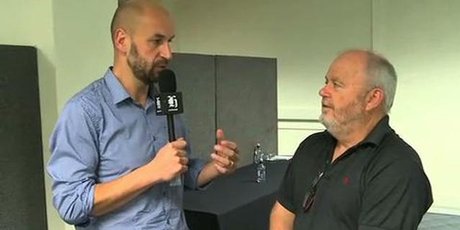 All this is going on as Sanzar tries to cobble together some sort of Super competition to begin in 2016. South Africa and New Zealand are in positions of some solidity while the third partner wallows in uncertainty.
Their gap between club and Super rugby is telling, sponsors are taking their deals elsewhere and the Wallabies' front window is not showing much to beckon new customers.
Players have been collecting massive wages while state rugby politics continue to hamstring progress as Jake White discovered when he made inroads at the Brumbies.
He was urged to be the next Wallaby leader but then bayoneted by some who had pledged allegiance.
The ARU and their franchises will try to entice coaches and players from here to bolster their Super sides but they need to sort out their own backyard first to ensure the series has some longevity.