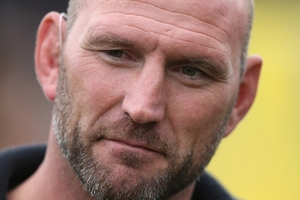 Former England captain Lawrence Dallaglio has urged rugby's governing bodies to preserve the European Cup or risk the Southern Hemisphere continuing to dominate the World Cup.
The future of the tournament is up in the air since English and French clubs gave notice of leaving at the end of the season after a fractious series of negotiations.
An Anglo-French Cup is a possibility, but Dallaglio, who won the tournament in 2004 and 2007 with the Wasps, believes that would play into the hands of New Zealand, South Africa and Australia.
The only time the World Cup has landed in the Northern Hemisphere in seven tournaments was when Dallaglio's England side, led by Martin Johnson, won it in 2003 in Australia.
And the former No8 says the European Cup must pit the best against the best or it will damage prospects of the Webb Ellis Trophy staying north of the equator when England host the World Cup in 2015.
"My view is very simple," Dallaglio said. "Given that all but one of every World Cup has been won by the Southern Hemisphere, those responsible for organising the best tournaments in this part of the world have got a duty and obligation and a responsibility to make sure the best players are playing against the very best players on the biggest stage of all - especially in the build-up to a World Cup.
"The players need and want to be having the best competitions in this part of the world for the players to play in. That is what the various unions and umbrella organisations that sit around the table have got the responsibility to do."
ERC, which runs the European and Challenge Cups, has invited all interested parties to another meeting in Dublin on October 23. Meanwhile, English club owners were due to meet today to clarify their stance.
- AFP