All Blacks pivot says veteran remains a potent and reliable force on big stag.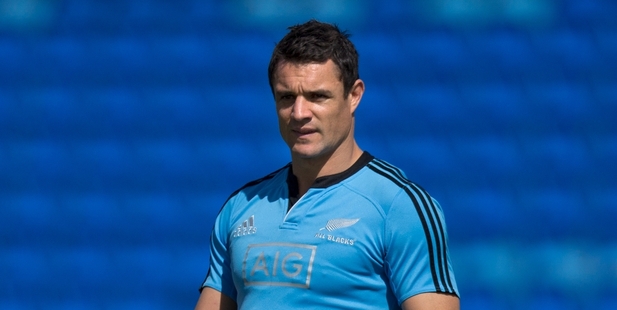 Ma'a Nonu's future in New Zealand rugby remains uncertain but Dan Carter believes the second-five's reliable presence outside him will be a key factor for the All Blacks against the Springboks at Eden Park.
Nonu will return to the No12 jersey on Saturday, renewing a partnership with Carter which has served the All Blacks so well in the past.
Both will be subjected to plenty of pressure from a buoyant Springboks team following recent injury problems. A broken hand and a strained calf have limited Carter's test appearances to two this year.
Nonu was absent from the victory over Argentina at Waikato Stadium last weekend after being given extra time to rest a sore ankle and is priming himself to make a big impact on his return.
Francis Saili played at second-five against the Pumas, recovering well from an early error - a dropped Carter pass which gifted the visitors a converted try - to earn praise from his teammates and coach Steve Hansen.
But Carter yesterday acknowledged the combination had its teething problems and there was no substitute for Nonu's power and experience. Nonu may have made himself unpopular at the Hurricanes, Blues and Highlanders over the past three years, but the 31-year-old, who has played 81 tests, remains a potent force on the big stage.
"It was pretty challenging last week," said Carter. "I was pretty proud of Francis, I thought he made the most of his opportunities and he had a great debut, but I guess it was tough not playing alongside him before. There were a few mistimings with that combination so having Ma'a there, he's been in good form for the All Blacks all year and he'll be looking to continue that. He's excited to play as well - having to sit back and watch last weekend would have been frustrating for him and he's looking for a big game this weekend."
Nonu's ability to break the line has always been a constant for the All Blacks and his developing kicking game, which was displayed against France in Christchurch in June, could also be a factor in what could be an armwrestle against the Boks.
Conjecture about his future remains following an underwhelming season under Jamie Joseph at the Highlanders. He is now without a Super rugby franchise and with no one willing to take him on the most likely solution is a stint overseas. French club ASM Clermont Auvergne are said to be chasing him.
For Carter, though, there is no doubt about Nonu's abilities.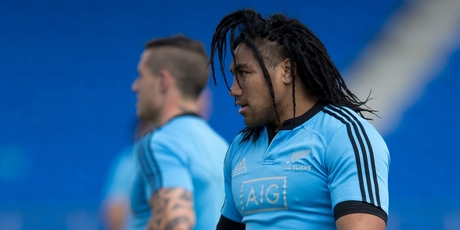 "He's just one of those reliable guys to get you over the gain line whenever you need it. When you need the ball going forward he's a bit of a go-to man. His footwork, his strength, are real attributes ... his experience as well. He's played in a lot of big matches in his career so in an occasion like this he's nice and relaxed and thinking clearly as well."
Carter added that the Springboks' developing attacking edge had added a new level to their game.
"Their backs are scoring good tries, their outside backs are making good breaks, so they're a bit more of an all-round package whereas in the past they've been a bit one dimensional."
World rankings hinge on Eden Park encounter
Not only will the clash at Eden Park decide the lead of the Rugby Championship, it will also have a big bearing on the IRB world rankings where the Springboks are rapidly catching the All Blacks.
The relatively narrow 28-13 victory by the All Blacks over the Pumas in Hamilton had no impact on their rating points total of 91.64 at the top of the table.
However, second-placed South Africa's first win over the Wallabies in Brisbane for more than 40 years cut the All Blacks' cushion of 4.35 rating points to 2.7.
The Springboks (88.94) have a good cushion over third-placed England (85.76), with Australia in fourth with 83.67 and rapidly losing ground to France (81.59).
Australia face Argentina in Perth on Saturday in last place in the Rugby Championship, having lost their last four tests. Adding to the growing unease among their supporters is the fact they have scored only 19 tries in their past 19 tests.
The Boks last beat the All Blacks in 2009 in Hamilton but haven't triumphed over the home side at Eden Park since 1937.
Argentina, in 10th, are gaining on ninth-placed Scotland.
- APNZ