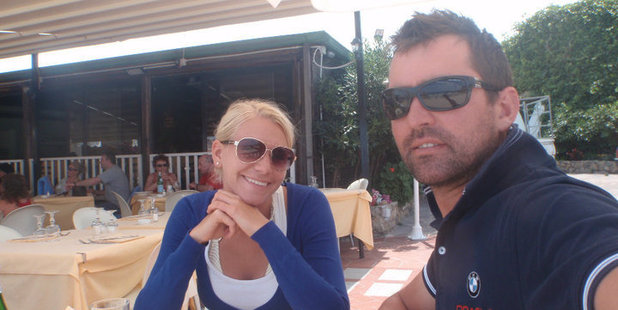 A Kiwi boatbuilder who has been thrown out of the America's Cup regatta for cheating insists that he did not put lead in the boat.
The lawyer for Oracle Team USA boatbuilder Andy Walker says his client is innocent and the international jury has got it wrong.
San Francisco lawyer Ben Ballard told the Herald on Sunday that Walker and Dutch wingsail trimmer Dirk de Ridder are mounting a joint legal challenge to contest procedural aspects of the findings - the only way the decision can be overturned.
The international jury this week found Walker guilty of gross misconduct for adding lead weights and altering measurements to the smaller AC45 boats used in the last two world series.
Oracle Team USA was also fined US$250,000 ($312,600) and docked two points. A shore crew member, Australian Bryce Ruthenberg, was also banned from the series and Kiwi grinder Matt Mitchell was banned for the first four races.
The syndicate was found guilty of bringing the America's Cup into disrepute.
Ballard said he sent a letter on Friday afternoon to the international jury protesting the finding.
In the letter he asked the jury to reconsider on the grounds that the process was marred by "procedural irregularities".
Had the jury acted properly, the outcome would be a very different story, Ballard said.
"In our opinion, the jury got it wrong. There was no cabal of deceit. In my opinion, there was no intent by anybody to break any rules."
Under America's Cup rules there is no means to appeal findings from the international jury.
But Ballard said Walker's reputation was in tatters and he faced being locked out of doing the job he loved.
"He's devastated by the accusation. He's devastated he can't be with his mates.
"Not only did they kick him out but they branded him a liar and a cheat."
Ballard said Walker was taking the private legal action in a bid to clear his name.
"The jury says he put the lead in; he just didn't put the lead in. He completely denies it. He's sticking to his position that he's innocent."
A spokesperson for Yachting New Zealand said the America's Cup jury was still to formally inform the organisation of the decision.
When this happened, the New Zealand body would refer the report to complaints commissioners to decide on any further action.