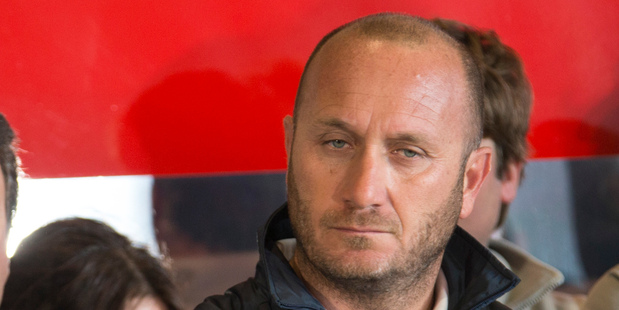 Luna Rossa skipper Max Sirena admits it is hard not to lose confidence in their boat as the list of breakages grows.
The Italian team suffered another race-ending breakdown in yesterday's third race of the Louis Vuitton Cup finals, after the cable that controls their wing snapped early on the first beat. The breakage was just the latest in a series of problems with their wing over the course of the regatta, plus a broken daggerboard on day one of the finals.
Today's rest day could not come soon enough for Luna Rossa, with their boat set to undergo a thorough workover by the shore crew. But even with the extra time in the shed, it will be hard to erase those nagging doubts about the yacht's reliability.
Sirena said that despite the ongoing problems eroding confidence in the boat, they must continue to push it hard.
"There is no other choice, we have to go out there and race. If the boat breaks, it breaks, we are not going to pull the handbrake because we are scared to damage the boat, otherwise we should change jobs.
"We have already talked to the shore crew and designers to put extra bolts everywhere and we will try to see if we can finish a race," he laughed.
Sirena said in some ways this week's breakages were not surprising as his team were finally starting to push their boat after having hardly been on the same area of the course as another boat during the round robin series.
"When you're sailing alone around the course by yourself even at 20 knots we are really scared because you can put the boat down at any time, like Team New Zealand did the other day. Then when you have another boat close to you, you forget that because you want to beat the other guy and you push way harder than normal."
Sirena said their race data showed they were faster than Team NZ on the reaching start, with only a brief loss of lift from Luna Rossa giving the Kiwi boat a narrow lead at the first mark.
"That is the reason why we are so upset because we could have had a good race today."