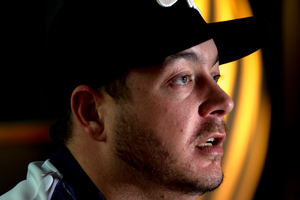 Suspended cricketer Jesse Ryder is determined to return to the national team as soon as possible.
Ryder, in the throes of a six-month ban until October 19 for testing positive to a banned dietary supplement, has joined Otago for next season and hopes that helps him press his case.
"Ideally I'd like to be back for the West Indies series [starting on December 3] but that's probably a bit soon," Ryder said yesterday. "I have to perform for Otago and be consistent, but hopefully I could get a crack at the Indian series [in February]."
As he recuperated from being assaulted in a Christchurch bar earlier this year, Ryder, 29, admitted he had "had a lot of time to think". Returning to the New Zealand side - from which he's been absent since February last year - has become his top priority.
"This move has given me more excitement, and more want to play," he said.
"I don't know how this [ban] is going to set me back - hopefully it'll have no effect at all."
Otago Cricket knew Ryder was potentially facing a ban before they signed him. Chief executive Ross Dykes confirmed last night that Ryder and his manager Aaron Klee had been up front in discussions over a proposed switch from Wellington.
"They made a particular point of informing us that he had this test, it had been positive, there would be a hearing and possibly a stand-down period," Dykes said.
Otago appreciated Ryder's honesty, noted the offence was "a more harmless type of offence, a mistake rather than a deliberate taking of performance-enhancing drugs so we felt reasonably confident in proceeding with the transfer".
That said, Dykes admitted there was still some disappointment.
"The overriding thing for me is it's highlighted to us as administrators, and hopefully all players, that you have to be absolutely squeaky clean in all this.
"Just listening to somebody tell you something is okay, or just reading the label isn't enough.
"We have to make sure our players understand that and we have a responsibility to put methods in place that ensure they do."