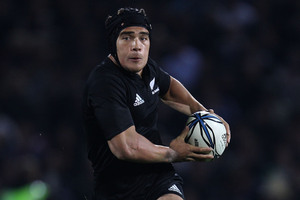 MYTH
Auckland's 1A competition is the best in the world
For a period of seven years between 2006 and June 2013, the 1A competition produced only one All Black - Benson Stanley of Auckland Grammar. Christchurch Boys' High School alone produced seven in that same period and Southland Boys' High School three.
FACT
Scholarships are rife in the 1A
The Herald series revealed half the teams offer specific rugby scholarships. The two private schools - King's and St Kent's - admit they want to be competitive and to provide opportunities to children who would otherwise have no prospect of attending their schools.
MYTH
St Kentigern College are spending more on their First XV than most provinces spend of their ITM Cup teams
St Kent's are obviously investing heavily in their rugby and sports programmes, with excellent facilities and top class coaching.
But despite the rumours and speculation that their First XV budget is around $500,000, it's unlikely they are spending significantly more than the other leading schools. Their advantage is that they have already invested in major capital projects such as a state-of-the-art gym, minivans and specialist staff who work across the sports.
FACT
Boys have a better chance of making rep sides from one of the recognised rugby schools
The Blues picked 47 boys for the recent under-18 development camp; 34 came from the five richest schools. When the squad was cut to 25 players, 20 were from the five 'big' schools - St Kent's, King's,MAGS, AGS and Sacred Heart.
MYTH
Rugby is an achievable career option for many First XV players
Less than five per cent of the 1A boys offered academy contracts with provincial unions will make a living out of the game. Boys who make the New Zealand Secondary Schools team have a 60 per cent chance of going on to make an ITM Cup team. Of those 60 per cent, about a third will earn a Super Rugby contract and only about 7 per cent will make the All Blacks.