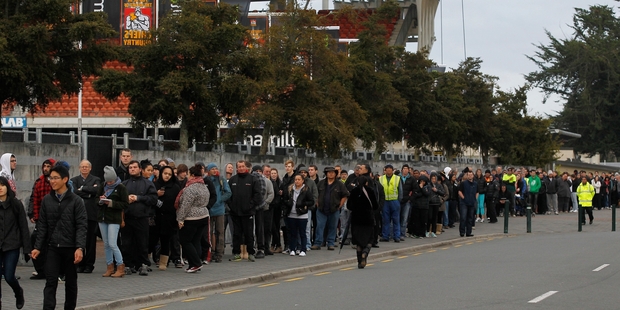 Hamilton is getting set for its biggest night of the year when the Chiefs host the Brumbies for their second Super 15 rugby grand final appearance at home in two years.
The Chiefs go into this weekend's match against the ACT Brumbies at Waikato Stadium as short $1.25 favourites with the TAB to pick up their second Super 15 rugby title in two years after they beat the Crusaders 20-19 in a hard-fought and tense game on Saturday.
It is the Chiefs' third grand final appearance since 2009, making them the best performers of any New Zealand Super rugby franchise in recent years.
Local hospitality identity John Lawrenson said many bars were doubling staff for what would easily be the biggest night of the year - with estimates putting the economic benefit of last year's final to the city at $5 million - and Hamilton owed the Chiefs and their coaching staff a huge debt of gratitude.
He said last year's final, in which the Chiefs thrashed the Sharks 37-6, was the biggest night he had seen in Hamilton since setting up his chain of bars there.
"I have seen the Springboks come to town, two Irish tests against the All Blacks and of course four years of the V8s - but the Super 15 final is the biggest of all of them.
"One of my bars had 2500 people go through its doors through the night.
"It's just a shame it's the Brumbies, though, one of my restaurants sold shark last year - I'm not too sure if anyone wants to eat horse."
Waikato motel association spokesman Mike Ward said he started taking bookings shortly after the final whistle blew on Saturday night and accommodation in the city would definitely sell out by mid-week.
He said last year's Super 15 final was brilliant for Hamilton, "especially with the V8s going this sort of one-off thing is marvellous for the city".
Tickets for Chiefs season members went on sale yesterday but others wanting a place in the 25,000-seat stadium will have to wait until 8am on Wednesday when ticket booths open and online sales start.
Last year a queue stretching 300 metres waited in freezing weather to buy tickets at Waikato Stadium and many left disappointed after they sold out in less than two hours.
People are allowed up to 10 tickets each, raising fears of scalping.
Franchise chief executive Gary Dawson said that because the match was not considered a major event, the Chiefs were unable to lodge an application with the Ministry of Business, Innovation and Employment to stop scalpers selling their tickets on websites such as Trade Me.
Match a win for Hamilton
* Hamilton economy to receive boost worth around $5 million from Super 15 final.
* Bars will double staff after last year's final proved the busiest night for many.
* Accommodation in city tipped to sell out by mid-week.