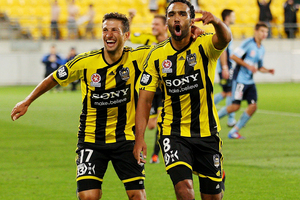 The Wellington Phoenix and Rotorua District Council have confirmed Rotorua will host the club's first pre-season fixture against A-League opposition when they host the Central Coast Mariners on September 22.
The Phoenix, under new head coach Ernie Merrick, will be based in Rotorua in the days leading up to the game at Rotorua International Stadium.
The team, led by captain Andrew Durante, will feature stalwarts Ben Sigmund, Paul Ifill and Vince Lia, alongside New Zealand under-20`s representatives Louis Fenton and Tyler Boyd.
Former Costa Rican international Carlos Hernandez, the club's latest high-profile signing will also feature in the clash with the defending A-League champions.
Wellington Phoenix general manager David Dome said fixtures such as this enabled football fans outside of the capital to experience professional football.
"By being able to host top class pre-season matches in regional centres, we are able to spread the coverage of the A-League across the country without losing the home base of Westpac Stadium in Wellington. We are thrilled to be playing in Rotorua this season,'' Dome said.
The Phoenix begin the season proper on October 13.
- APNZ