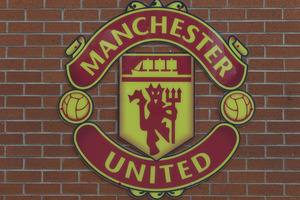 Manchester United has finally moved into the Twittersphere.
They've become the 20th and last English Premier League team to have an official account on the social networking site.
Former United manager Sir Alex Ferguson once called Twitter a waste of time and suggested users get down to the library and read a book.
The account has already amassed over 300,000 followers worldwide.
United already has an impressive online presence with 67 million page views on its website during the final month of the 2012-13 season and over 34 million likes on its Facebook page.
Richard Arnold, United's group managing director, said: "Connecting with our fans is a key part of the club's strategy. We have invested a lot of time and resource into providing the best media offering for its fans, which is evident from the recent MUTV acquisition and today's Twitter and Sina Weibo launches.
"Every month there are over five million Manchester United related social media posts and the level of engagement we have with our fans via social media is amongst the highest of all top global brands.
"I look forward to these new ventures further extending the club's interaction with its fans around the world.''
- With AFP