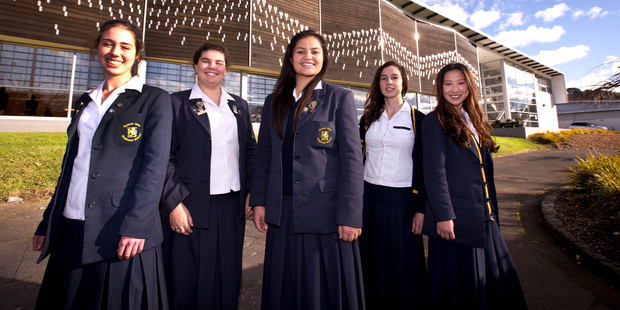 An Auckland school's proposed $7 million sporting complex aims to increase the number of women involved in sport.
The facility, to be built at Epsom Girls Grammar School, aims to provide world-class sporting opportunities.
Sarah Stenson, acting principal for the secondary school, hopes the complex will encourage women to stay in sport.
"Sports can give young girls self-confidence and leadership tools for life," she said. "We're envisaging that by having new facilities it will encourage students and also the community to get more involved in sport."
The school is appealing to the wider Auckland community to help raise the funds needed to get the project under way.
Mark Rakich, manager of the school's Leading Women in Sport campaign, said the facility would be of huge benefit to the Auckland region.
"At the moment in the Albert-Eden area there are not a lot of facilities available to the public.
Our sports complex will provide a home for many top Auckland sporting teams who at the moment are having to go way outside of the area to train and compete."
Auckland Council gave $200,000 as part of its Regional Facility Partnership Fund, bringing the total money raised to $3.2 million.
Peter Haynes, Albert-Eden local board chairman, said the board was excited about the prospect of a world-class sports facility. "The key point is that the [Albert-Eden] area has a big shortfall in community sports fields and facilities. So this is a real win-win for both the school and the local Epsom community."
Fundraising efforts for the other half of the sizeable sum include individual donations, and the selling of gold, silver and bronze eggs as mementoes of time spent at the school.
The Epsom Girls Grammar School Old Girls Association is raising $500,000 in the hopes of having areas of the complex dedicated to the group.
The complex will include an indoor arena with two full-sized multi-use courts for a range of sports; an all-weather multi-use turf-covered outdoor arena; three competition tennis courts; and more.
Provided the money can be raised, work will proceed in September and it is hoped the facility will be finished for the school centenary in 2017.