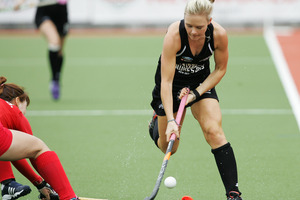 Argentina's win against China and bronze medal at the World League Round Three in London overnight has secured the New Zealand women's team a spot in the 2014 World Cup in The Hague, Netherlands.
New Zealand finished in fourth place at the World League Round Three in Rotterdam last weekend and due to the team's World No3 ranking, the Black Sticks are now qualified. If Argentina had lost, then the Kiwis needed to beat Australia at the Oceania Cup in Taranaki in October in order to qualify.
"It is great to have qualified, it relieves a bit of pressure from the team and we can now plan our pathway to the World Cup and focus on our preparation,'' said head coach Mark Hager.
Australia have also qualified by winning World League Round Three in London.
"It is fantastic that both Australia and New Zealand will be there - it shows the strength of the region and how competitive we are against other nations,'' said Hager.
The Black Sticks players will now return to to their regions to prepare for the Ford National Hockey League starting on August 10.
- APNZ