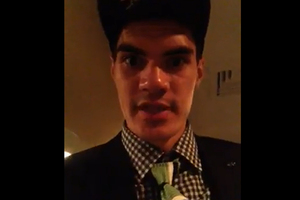 In an emotional video filmed shortly after the NBA draft, Steven Adams has thanked his fans and supporters for helping him become a first round pick.
Adams posted this video to his public Facebook page today, where he said it feels "mean as" to be drafted to the NBA and said he hoped his new team - Oklahoma Thunder - gained an extra five million fans tonight.
Adams has become the first Kiwi basketball player to be picked in the first round of the NBA draft.
Watch the full video below.
Video: Steven Adams Facebook.