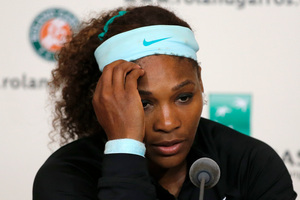 A pre Wimbledon feud has erupted between two of Tennis' biggest names.
Serena Williams has been forced to apologise for her comments regarding the rape of a 16-year-old girl by two high school American football players in an Ohio town.
Maria Sharapova says Williams has other things she can talk about.
Sharapova says she should be talking about her accomplishments and achievements rather than things that are just going to attract controversy.
Sharapova has also hit back at Williams' love life after the American had aimed jibe at the Russian's affair with Bulgarian player, Grigor Dimitrov.