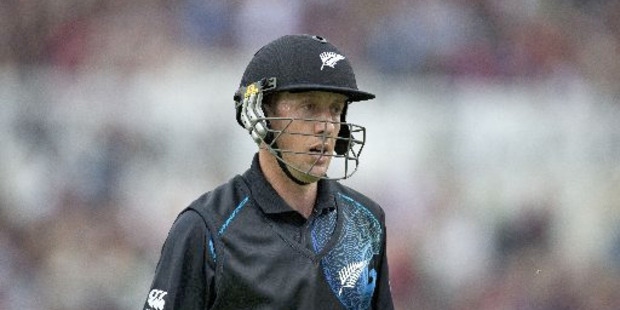 Andrew Alderson examines the reasons behind New Zealand's Champions Trophy flop.
Batting failures
New Zealand fell across the line against Sri Lanka, fell short against England and were hanging on against Australia when rain came. There was a glaring lack of composure. Martin Guptill, Luke Ronchi, Ross Taylor, James Franklin and Brendon McCullum were each dismissed in single figures against England. It made the situation impossible for the lower order to rectify. Ronchi, Taylor and Franklin did likewise against Sri Lanka. In business parlance, Ronchi's 47 runs in six innings at the top of the order now needs a "cost/benefit analysis".
Dropped catches
New Zealand endured a horror spell in the field against England, including Nathan McCullum dropping Alastair Cook three times on 14, 37 and 45. Cook's 64 off 47 balls was the pivotal innings of the game. Franklin put down a difficult chance running back off Ian Bell but it was remedied the following over courtesy of captain Brendon McCullum taking a full-blooded Bell drive at short cover.
Despite the younger McCullum leading by example, a spate of sloppiness took hold. It cost New Zealand valuable runs and was magnified by the game's reduction to 24 overs.
Bad luck
Rain compounded New Zealand's inability to execute under pressure. The abandonment against Australia and the removal of 52 overs against England meant they never showcased their 50-over game, as had been seen in the ODI series win against England across three matches. Weather didn't affect the Sri Lanka match but the breadth of 50 overs still didn't get used because of rapid-fire wickets on both sides.