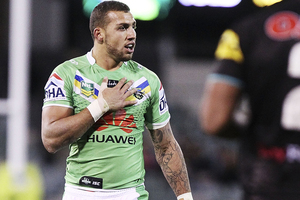 Police are investigating an incident involving NSW State of Origin winger Blake Ferguson at a Cronulla nightclub.
The Canberra star was believed to have been out with former Raiders teammate Josh Dugan, who was celebrating his call up to the NSW side.
Both players assembled at the team camp in Sydney on Monday morning and were seen going up in a lift with a team official for a meeting with coach Laurie Daley.
A statement will be made by the team later today.
- AAP