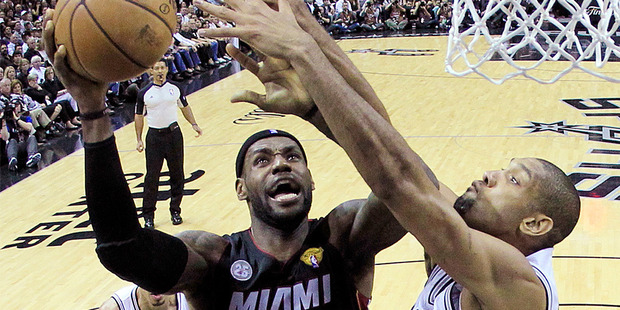 The San Antonio Spurs beat the Miami Heat by 10 points to take a crucial 3-2 edge in the NBA Finals.
Manu Ginobili had 24 points and 10 assists, Tim Duncan had 17 points and 12 rebounds, Tony Parker had 26 points and Danny Green had 24 points with 6/10 shooting from three in the game at the AT&T Center in San Antonio.
Heat superstar LeBron James scored 25 points on 8/22 shooting.
Hayden Donnell of nzherald.co.nz, NBA superfan Dan Trevarthen and Daniel Richardson of APNZ covered the action live.