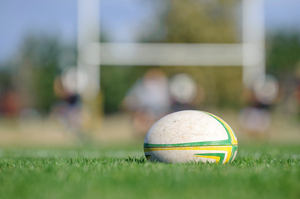 Three South Canterbury rugby players and a spectator have been sanctioned after an on-field scuffle turned into an "all-in brawl" involving more than 20 people on Saturday.
South Canterbury Rugby Union chairman Brent Isbister said it was a tight senior grade game between Geraldine and Temuka in which tensions boiled over.
"At the very end of the game a scuffle started and that erupted into an all-in brawl. The brawl went over the sideline in amongst the spectators and I guess a couple of them just couldn't help themselves," Mr Isbister said today.
About 20 of the 30 players on the field had been involved, as well as several spectators, one of whom was a Temuka player who was not taking part in that game.
After a judicial hearing last night, two Temuka players were stood down from playing for eight and four weeks, and a player from Geraldine was handed a two-week ban.
The Temuka player who was not playing received a three-week ban from playing for throwing a punch, while charges against another spectator were dropped because of conflicting evidence.
Mr Isbister said the behaviour of players and fans that day was "extremely disappointing".
"We thought we had pretty good processes around sideline management but we have already met and talked about how we can improve that."
The game was called off with just two minutes left on the clock when Geraldine were leading 11-7.
- APNZ