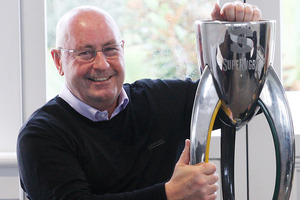 The Chiefs are on the lookout for a new chief executive after Gary Dawson announced his decision to leave at the end of the 2013 Super Rugby season after 13 years in the role.
Dawson said it was always his intention to leave the Chiefs when they were in a strong position and believes now is the right time, given the franchise claimed their first Super Rugby title last year and made a record profit and are tracking well for another successful season in 2013.
"My focus over the next few months will be on ensuring the Chiefs finish the 2013 season in the best possible position,'' Dawson said. "We have fantastic, long term commercial partners who are incredibly loyal and supportive, and our fan base is growing ahead of expectations.''
The Chiefs will begin their search for a replacement later this month before Dawson leaves in late August.
- APNZ