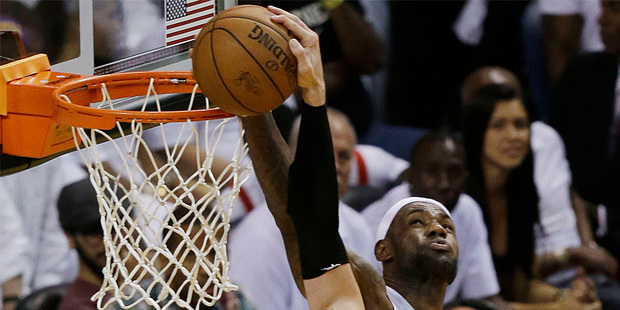 LeBron James blocks Tiago Splitter in game two of the NBA Finals. Photo/AP
The San Antonio Spurs rode red hot shooting to beat the Miami Heat 113-77 in game three of the NBA Finals.
Hayden Donnell of nzherald.co.nz, Canon Award-winning sports journalist Duncan Grieve and APNZ sports reporter Daniel Richardson covered the action live.