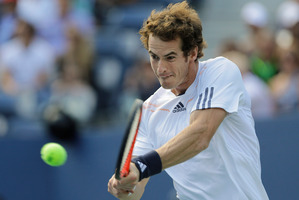 Andy Murray is confident the frustration of missing the French Open will soon be forgotten as he looks to make a winning return to action at Queen's Club this week.
World No 2 Murray was forced to withdraw from the claycourt grand slam in Paris due to a back injury.
But the reigning US Open and Olympic champion has recovered well enough to feature in the pre-Wimbledon warm-up event which starts tomorrow at Queen's Club in west London.
Murray has been training on grass with coach Ivan Lendl and his friend and former British No 1 Tim Henman as he looks to find form with Wimbledon just two weeks away.
And asked if sitting out the French Open could turn out to be beneficial, the 26-year-old Scot said: "I hope so. That's the sort of attitude you need to take.
"I know after the French Open last year, I took five or six days off and, when I started practising again, I felt really comfortable on the grass straight away and that isn't normally the case.
"Grass takes time to get used to. I've been on the grass for 10 days or so and that's probably a week longer than I would have had if I'd been at the French Open."
Murray, who reached the Wimbledon final for the first time last year before losing to Roger Federer, said the conditions at Queen's were perfect.
"It's a great setting and the centre court is really, really good so it's perfect preparation.
"It's also got a lot of history this tournament so it's a nice one to win and do well at and I'll try and have a good run."
Two-time Queen's champion Murray has a bye in the first round and has been drawn to face Frenchman Nicolas Mahut or American Rhyne Williams in the second round.
Murray is seeded to play France's Michael Llodra in the third round, and possibly Alex Dolgopolov, Australian Bernard Tomic or Lukas Rosol in the quarter-finals.
French star Jo-Wilfried Tsonga, beaten by Murray in the 2011 Queen's final, looms for the Scot in the semi-finals.
Second seed and 2010 Wimbledon finalist Tomas Berdych could face defending Queen's champion Marin Cilic in the quarter-finals and Juan Martin del Potro in the final four.
- AFP