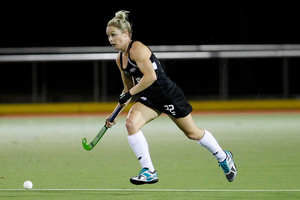 New Zealand have won their second game against England in their leadup programme ahead of the World League 3 tournament this month.
The third-ranked Black Sticks followed the 4-4 draw at Bisham Abbey 24 hours earlier with a 2-1 win early today.
Midfielder Anita Punt and attacker Sian Fremeaux scored New Zealand's goals. England led 1-0 at halftime.
The third and final match against world No 4 England is late tomorrow night before New Zealand head to Rotterdam for the tournament to decide the qualifiers for the world final in Argentina in December.