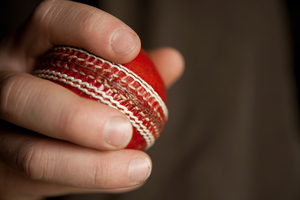 New Zealand A are off to India and Sri Lanka, a trip which at least in part will focus attention on the need to uncover the best new spin bowling prospects.
The trip, starting on August 24, includes one, three and four-day games against India A in Vizakhapatnam, then a series of games in Sri Lanka. The squad is due back in early October before the Plunket Shield starts.
The squad will have a week in Maroochydore in Queensland, Australia, in July, and again in August as part of the preparation.
It is the first part in a three-year rolling plan - much of which will be based in the sub-continent, in a nod to the way New Zealand's international future is unfolding, and helped to be made possible by a grant from the International Cricket Council for that specific aim of helping bridge the gulf to test cricket.
The squad is due to be named in about three weeks.
There is also the prospect, to be finalised, of a match or two against the West Indies and India when they tour New Zealand next summer.