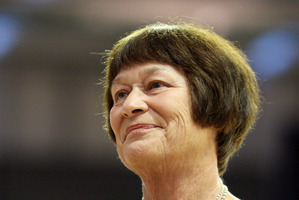 There is uncertainty for Central Pulse coach Robyn Broughton over her future with the ANZ Championship franchise.
Broughton says the thought of a third season as Pulse coach is well down her priority list at the moment.
"I'm worried about just getting these next few games out of the way and then we'll talk about it, and have a look at it.
"I would always be involved in netball but I'm not sure where I want to be."
The Pulse host the West Coast Fever tonight.