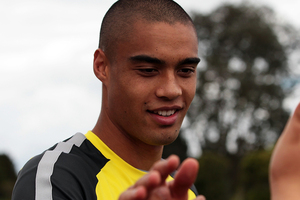 All Whites captain Winston Reid has been once again linked with a move to Arsenal, even though he recently signed a two-year extension with West Ham.
Reid was reported to be a target of the Gunners after his injury-time goal against Slovakia at the 2010 World Cup but instead found his way to West Ham. The centre-back has since caught the attention, recently being named the Hammers' Player of the Year.
Tor-Kristian Karlsen, a former chief scout and sporting director, tweeted that Reid could be a target for Arsenal, who recently confirmed a top-four finish in this season's Premiership.
"I have on good authority that two Premier League clubs (one apparently being Arsenal) are interested in West Ham's centre-back Winston Reid,'' Karlsen tweeted.
"Winston Reid has just two years left on his current deal at West Ham, good moment to extend - or sell...,'' he added.
- APNZ