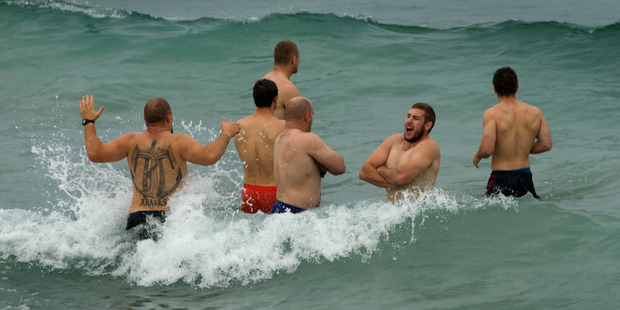 A proud fishing and barbarian heritage inspired All Black Owen Franks' full-back tattoo.
The Christchurch-based prop was photographed showing his intricate ink during an All Blacks training camp at Mt Maunganui this week.
His full-back design features an anchor and two axes set above his family name written in a gothic script.
Franks grew up in Motueka, near Nelson, and said his family heritage inspired the 2009 work.
"I'm just really proud of my family and my history," he said. "My dad was a fisherman from an early age and so was his dad and my uncles.
"Also being a Franks, Franks used to be barbarians back in France and when I found out about that I was quite interested in it so that's why the two axes were there."
He said the large work was inked in Christchurch and took four four-hour long sessions to complete.
The first of two All Blacks training camps in Tauranga wound up yesterday, as players prepared for next month's three test matches against France.
The squad will be named on June 2. The All Blacks play France at Eden Park on June 9, AMI Stadium in Christchurch on June 15, and Yarrow Stadium, New Plymouth, on June 22.