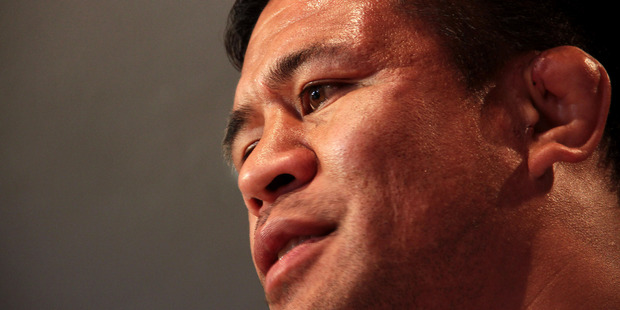 The young blokes in the Blues are eager rather than intimidated.
So, too, hooker Keven Mealamu who has been into combat countless times with the Crusaders and this time is flanked by two rookie props.
Mealamu is heading into his 148th match of Super rugby after recovering from the latest strain on those piston calves which deliver such an explosive impact.
He took a sabbatical at the start of the year, watched from the sidelines and then returned slowly only to feel a twinge against the Stormers. But he rates himself ready for the assault the Crusaders will deliver today in Christchurch.
"I think our guys have been learning how to stay in a game, I am proud of the way they have stepped up so far," he said. "There has been a good feeling about this game and so far so good.
"We have to turn our excitement into execution."
Big time. Mealamu knows this match is different territory with the Crusaders' pack irked by their loss to the Blues three months ago. All Black selection is near, reputations are on the line, Super 15 progress is at a delicate stage.
The 34-year-old test hooker has been working away quietly with the young Blues pack, explaining what is in store today and how they needed to react. They had to play more of the rugby they have shown this season.
"We know what is coming and we have to express ourselves," he said. "We know how well the Crusaders lift at home but our preparation has been good and we are ready to go."
The predicted rain would encourage the Crusaders' pack so the Blues had to bring other ideas to worry their foes.
"We need to draw on our excitement and trust each others' skills and preparation," Mealamu said. "There has been a little extra edge but that does not mean we are nervous or uncertain."
Tim Perry and Angus Ta'avao were young props starting their Blues careers. This match would be one of their bigger assignments and they had to be encouraged to trust their instincts.